I wrapped myself in my warm maroon stole, slipped into my sneakers and called out, "Mamma, I am going for a walk, will be back soon". As I opened the door of our two bedroom suite, a gush of cool air welcomed me! I closed my eyes and took a deep breath, as wind made way through my loose hair, making them dance along. I turned to close the door behind me and quickly checked that my son was still sound asleep.
Walking slowly, watching my step though the hotel pathway which was filled with gravel, making sure I do not touch any of the sleeping marigold flowers planted across the pathway, I hit the mall road. Pausing for a second, deciding which way to go, I turned to my left. It was 10 in the night and most of the shops were closed, not many cars were there on the road. With a few couples walking hand in hand and a few lone wanderers like me, it was as peaceful as the twinkling lake ahead. Crossing the road, I found a staircase to walk down to the entrance road to Nainital and soon found a bench close enough to be near the water. Cool breeze made me hug myself a little tighter as I sat on the bench, watching moonlight playing games Naini waters. They were like two lovers, reaching out to each other, planting a casual kiss and then running away. I smiled at the merry thought that had crossed my mind, its not always that you are so much at peace, to look at waters & moonlight as lovers. Just then when I was lost in my own reverie of thoughts, I noticed a young man taking his seat on the other side of the bench. We looked at each other, smiled, but did not exchange any words. I guess he was also on soul searching spree like me. Such has been the power of Nainital on me and probably on many others.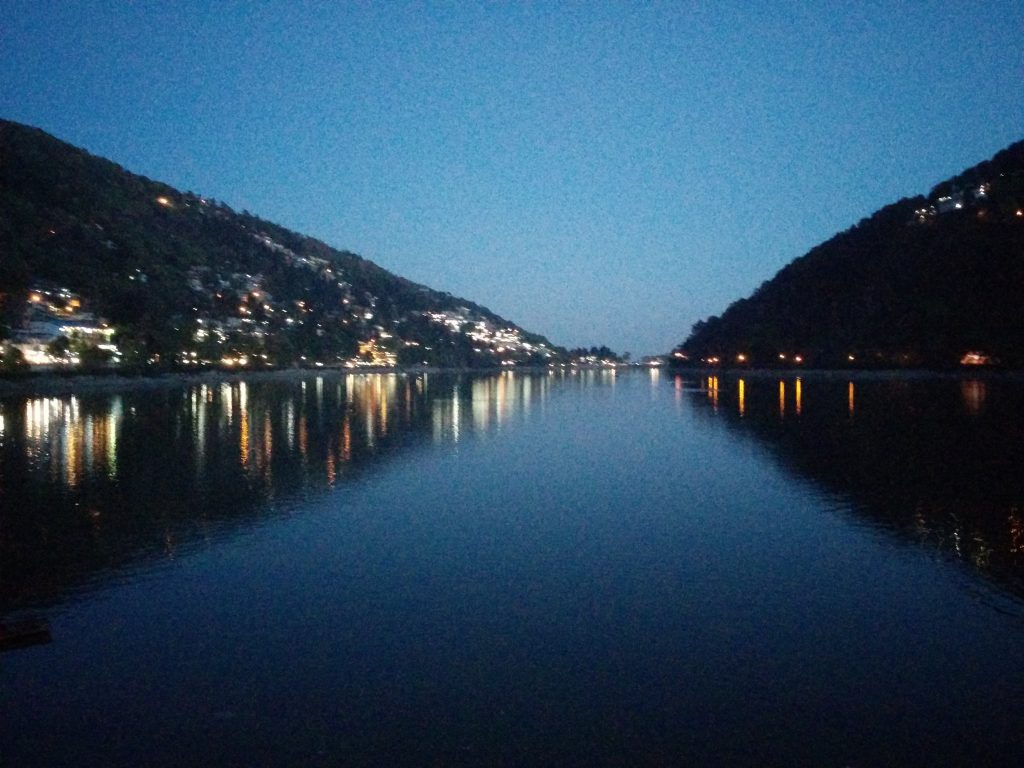 I must confess, that it has not been same since childhood though. Nainital of childhood was more about fun and frolic. Every summer vacation, would embark with planning for Nani house and waiting to hear those words from mummy & papa "Nainital chalte hain". The excitement used to be enormous, from packing the picnic basket, to reminding papa, "we will have to stop in the jungle first and then we will have buttas (corn) as we hit the hills and lunch at Hanuman gadi". The plan remained same, year after year but excitement never diminished!
On the way to Nainital, there was a Poplar tree plantation (sadly not there anymore), which we used call as "jungle" and was our first stop. All the kids, used to run into the jungle making ghostly sounds and collecting dried leaves. And then the wait for first sight hills would start. The sleepy bones would be woken up by chanting of "vo dekho pahaad" (Look, there, we can see the hills) and cheerful conversations would strike off. The yummy flavor of corn being barbecued on coal obviously led to another halt and savoring of corns sprinkled with lemon juice and salt. Not more than hour later, we would hit the bifurcation of Hanuman gadi and Nanital and everyone would start arguing whether to make a stopover or not. Kids being in favor and elders keeping time that we would loose out on our fun time in Nainital. Hanuman Gadi is a serene temple place of Lorn Hanuman and shelter to hundreds of monkeys, for us it was fun to see so many monkeys trying to snatch eatables from our hands.
After a quick stopover at Hanuman gadi, the destination awaited us, Nainital, the valley that encloses one of the more beautiful natural lake. I recall that during the numerous trips to Nainital, during summer and snow, this place has offered me something new every time. Experiences have been vast and enriching, from feeding the ducks and fishes in the lake, watching cricket matches in flat area, shopping in the bhutani market, my favorite candle shop, Naina devi temple, ropeway to snowview, building up a story of "Universal hotel" in a dark snowy night with no power in the hotel and waking up to the sight of white snowspread covering the entire lake city, fun with cousins and childhood friends, that cold coffee with icecream on a freezing winter night, pink of cotton candy, sweet tanginess of blueberries, love of strawberries, spice of chowmein, drying up my drenched bellies in front of restaurant fireplace, sailing in a shikara, a sip hot coffee from hotel garden, overlooking mall road and Naini lake, rickshaw ride from tallital to mallital, a lone walk on the mall road, I guess my heart can just go on!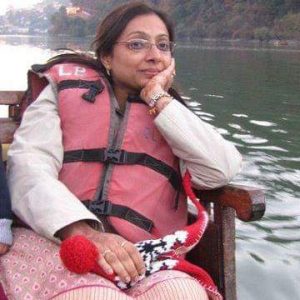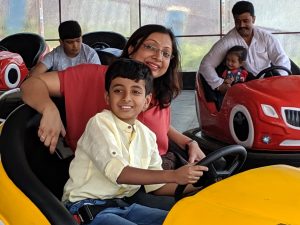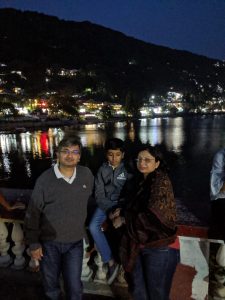 On the contrary, I can also say that Nainital has seen all phases of my life, as a toddler, a happy school going kid, a rebellious teen, sweet 16, as a couple, a mother and as an individual, giving me whatever I came seeking for.
As a travel enthusiast I believe that until you see a place in the day and in the night, the visit is incomplete, and this valley town, is a perfect blend of both. This city buzzes with activity during the day and is as serene and peaceful in the night. Reflecting at my connection with this valley town on that bench, in that cold breezy night, I finally figured out what I had been looking for, and what my heart was searching for so long. In that split second, my thoughts were clear like crystal and my mind was as calm as the waters.
It was time to say "until next time" to my wanderer friend and the bench. I started walking uphill to my hotel. Before calling it a day, I took out my phone to capture the moment. The moment when the stars twinkled in the waters of Naini lake, and as your eyes traverse the path up the hills, all you can see and feel is the void of night skies.(sigh). Beauty of this place is unsurpassable! Will it ever be possible that I don't get mesmerized?
Mandatory details:
How to reach Nainital: Bus or train until Kathgodam which is 34 km away from Nainital
Stay: From budget hotels to luxury stays, Nainital offers you the accommodation that you are looking for. Do make a prior booking if you are visiting in peak season
Best time to visit: Nainital is a year round destination, however, for soul searchers like me, off season (Feb to 15th May and July to September) is the best time to visit. May & June are best times, if you are in for lots of activities, shopping and games.
Places to see and things to do: Its all up there in the blog
Recommended duration of stay: 1 night & 2 days. If you are in for a relaxed holiday, then make it 3 nights and 4 days and drive around to Kaichi temple, Almora, & Golu Devta temple & Bhimtal.
Some official references: