We are chefs, Rishi, Saumya & Atharv. We love to cook, not only food but also thoughts, experiences and stories. Between us, roles are pretty clearly defined, Rishi- The story teller, Saumya – The story writer and Atharv- The story maker!
When we are not writing, we are found in our respective place of work, coding a software or attending school. As a family, we love travelling, watching cooking shows (MasterChef Australia being one of our favorites) & movies (Jumanji, How to train your dragon, Golmaal series and so on).
It took us some years to realize that we make a great team when it comes to writing, imagining and telling about experiences. And this realization made way to start our very own platform for presenting our recipes to the entire world.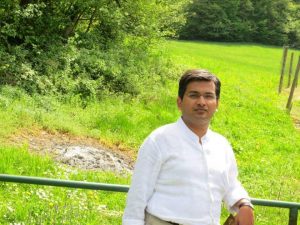 Rishi
A passionate software professional, loves coding, and is mostly glued to his laptop. Loves reading, mostly autobiographies, and technical blogs. A fabulous artist with an extremely imaginative mind. His mind can brew up the most interesting and fascinating stories which makes kids go gaga over him.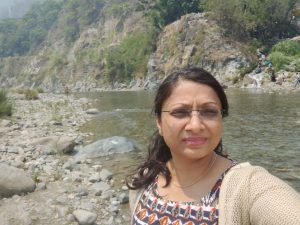 Saumya
A software professional, consistently hitting the glass ceiling. A Passionate reader and writer, loves travel planning, travelling, shopping & trying out new recipes. She has been ranked top blogger at momspresso.com parenting website and also appeared in top blogs of the month. Her views on building confidence in kids have been published by mumsandstories.com.
A budding talent when it comes to writing with amazing imagination. He cooks up stories like all kids but has a knack for putting them on paper as short stories. His talent of using his knowledge about anything, be it dinosaurs or chess, to make up a story is beyond words. He has won "Beyond the box" contest for under 7 age category. Through this platform, we want to nurture his talent and give him an ocean of words to dream and imagine.